LogicMonitor Partner
---
SaaS performance monitoring platform for the world's best IT teams. Deploy Fast, Monitor More, Improve Ops
Monitor all of your assets in one place
LogicMonitor is an automated performance monitoring software that empowers IT teams with on demand information about their entire infrastructure. Monitoring your IT infrastructure through a number of tools is a time consuming and challenging task. LogicMonitor makes it easy, you can monitor your virtual, physical and cloud environment through a single and easy to use application. LogicMonitor integrates seamlessly with your existing applications, reducing the time needed to deploy the software.
The availability of unlimited dashboards and custom reports allows you to control what information you see, providing you with instant visibility across your infrastructure.
Our partnership with LogicMonitor
IP6net design and implement your infrastructure performance monitoring strategy. With expertise in the optimization of all systems ranging from Servers and OS to Storage, Networking and Cloud, IP6net can act upon the rich reporting LogicMonitor provides.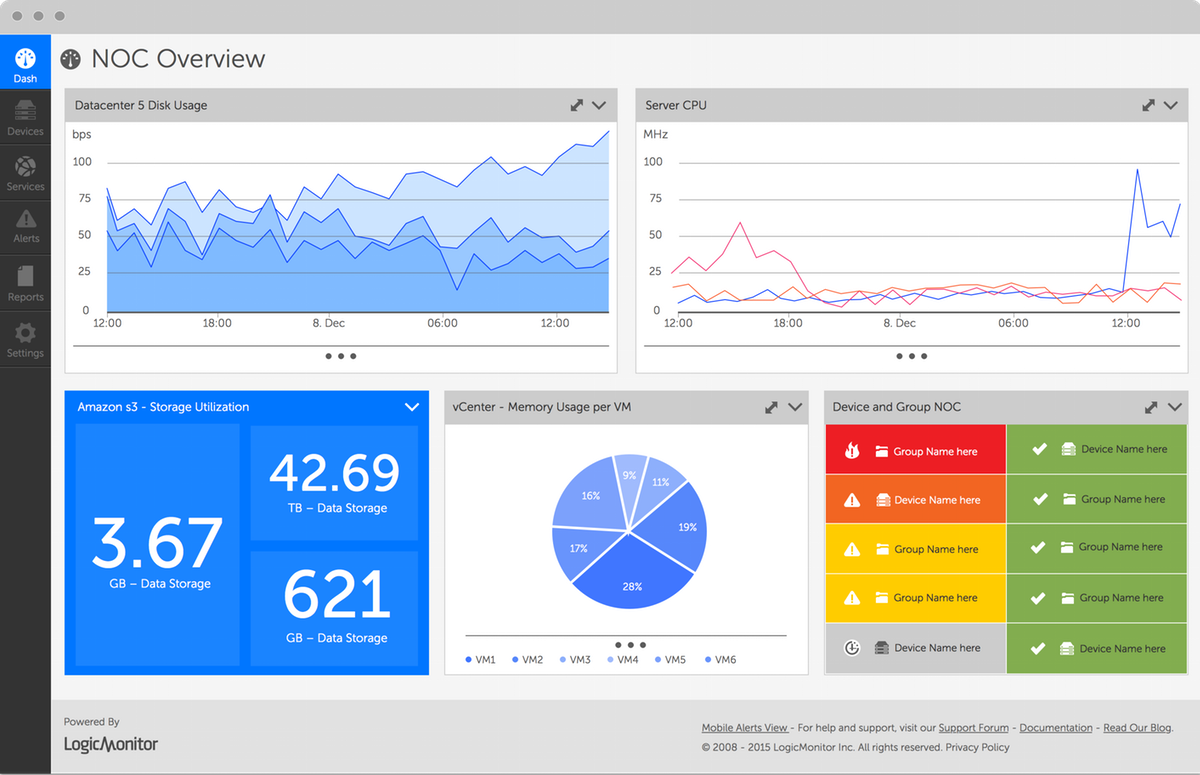 Our LogicMonitor Solutions
---
Cloud Monitoring
Monitor all AWS or Azure cloud resources from a single platform giving you full visibility of your IT infrastructure.
Server Monitoring
Deploy applications faster and forecast future performance so you can respond quickly to change.
Network Monitoring
View your network in real time through interactive graphs and forecasting to help you make better decisions.
Application Monitoring
Boost performance and detect problems before they impact the availability of your applications.